Capitol Hill, the largest and oldest historic residential neighborhood, remains to be one of the most sought after and vibrant areas of Washington, DC. Located in two quadrants of DC, Northeast and Southeast, Capitol Hill is one of the most densely populated neighborhoods. While it is mostly residential, featuring mainly row houses of different styles and from different periods, the neighborhood boasts some of the city's most popular commercial areas and landmarks.
View Capitol Hill in a larger map
In addition to its namesakes, the US Capitol Building, the area also features the Supreme Court, Library of Congress, the Marine Barracks and the Washington Navy Yard. Commercial areas can mainly be found along Pennsylvania Avenue, boasting restaurants, banks and shopping as well as on Barracks Row. Located on 8th Street, SE, Barracks Row is one of the oldest commercial corridors. Having gone through a recent revitalization, this commercial area is a vibrant and popular destination for restaurants and shopping.
Another popular venue of Capitol Hill is Eastern Market. Located on 7th Street SE, the Market's vendors offer fresh produce, meats and fish. On weekends, a flea market fills the outside courtyard of the area. The surround area of Eastern Market is vibrant with small shops and bustling restaurants.
The area is very Metro accessible. Stations include Capitol South to the West, Eastern Market and Potomac Avenue to the East.
As per the Capitol Hill Restoration Society, the borders of Capitol Hill are:
North – F Street NE
South – Southeast Freeway
East – 13th and 14th Street NE
West – Capitol Precinct
15 8th Street NE – A Capitol Hill Row House Sold By Evan Johnson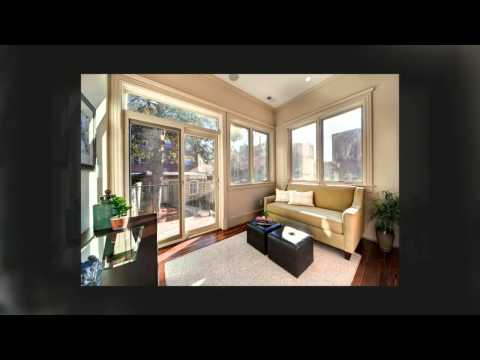 source: wikipedia.org
---
Find Your Way Around Capitol Hill
Walk Score
---